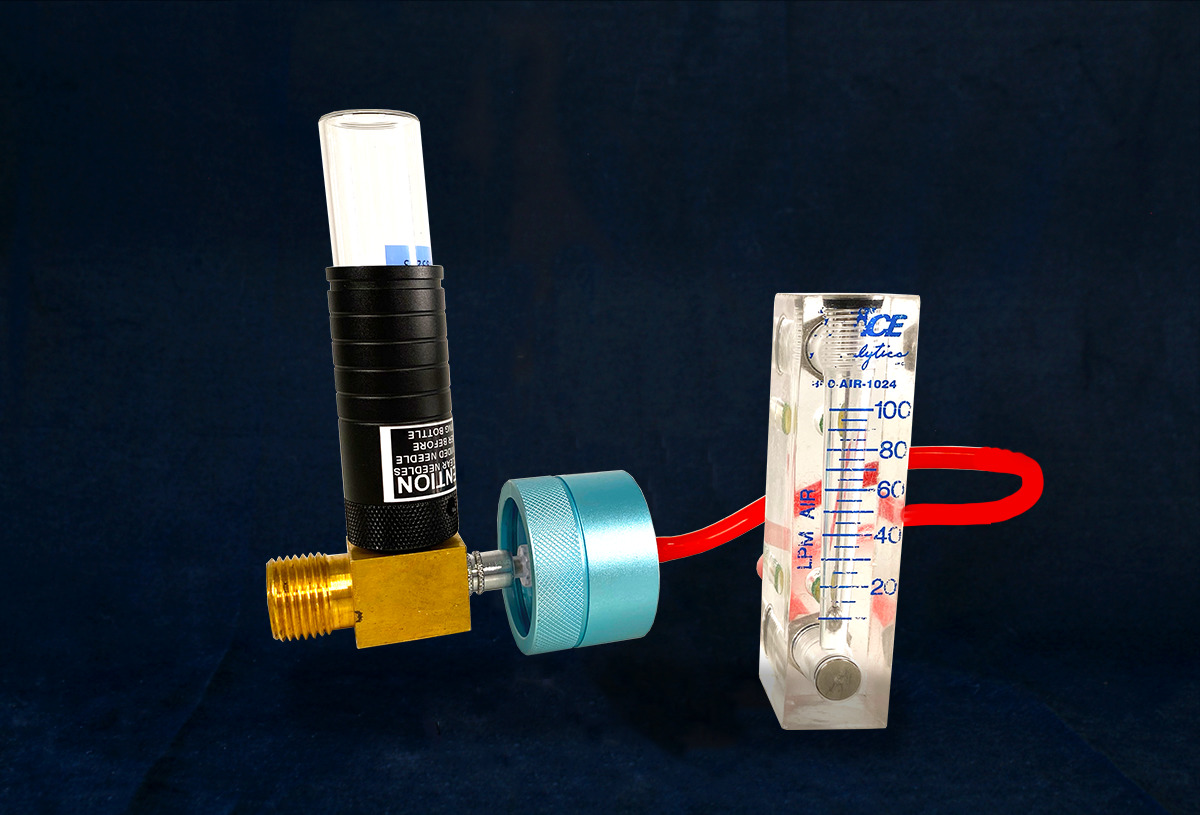 | Kit Purchase | Kit Rental |
| --- | --- |
| $130 | $0 |
| Analysis Price | Specifications |
| --- | --- |
| $89 | NFPA 1989, CGA Grade D, CGA Grade E, OSHA, Nitrox, IANTD |
| $109 | CSA Z180, CSA Z275, MILIT ARY, BS EN 12021, ANDI |
K201 – the AirCheck✓ Kit™ for Breathing Air
The AirCheck✓ Kit™ K201 is designed for use with routine breathing air specifications which do not have a limit for dew point, such as CGA Grade D1 or E1, IANTD / O2 Compatible (I), OSHA 1910.134 (COMP), OSHA 1910.430, and US Navy Diving. Other specifications are available at an additional cost. This K201 kit is typically used by commercial diving, industrial airline respirators, or low pressure compressors with a refrigerated dryer or no dryer. Test from the compressor, storage, or outlet. Read our online sampling instructions for Breathing Air Testing.
Easy-to-use sampling hardware kit includes:
Adaptor (SCUBA or ¼" NPT)
Flowmeter
Bottle Holder
Needle Replacement Tool

Spare Needles

Tubing
Sampling Instructions
The AirCheck✓ Kit™ K201 is available for purchase or rental – easily customize the number and frequency of samples, and your required testing specifications via our online ordering system.