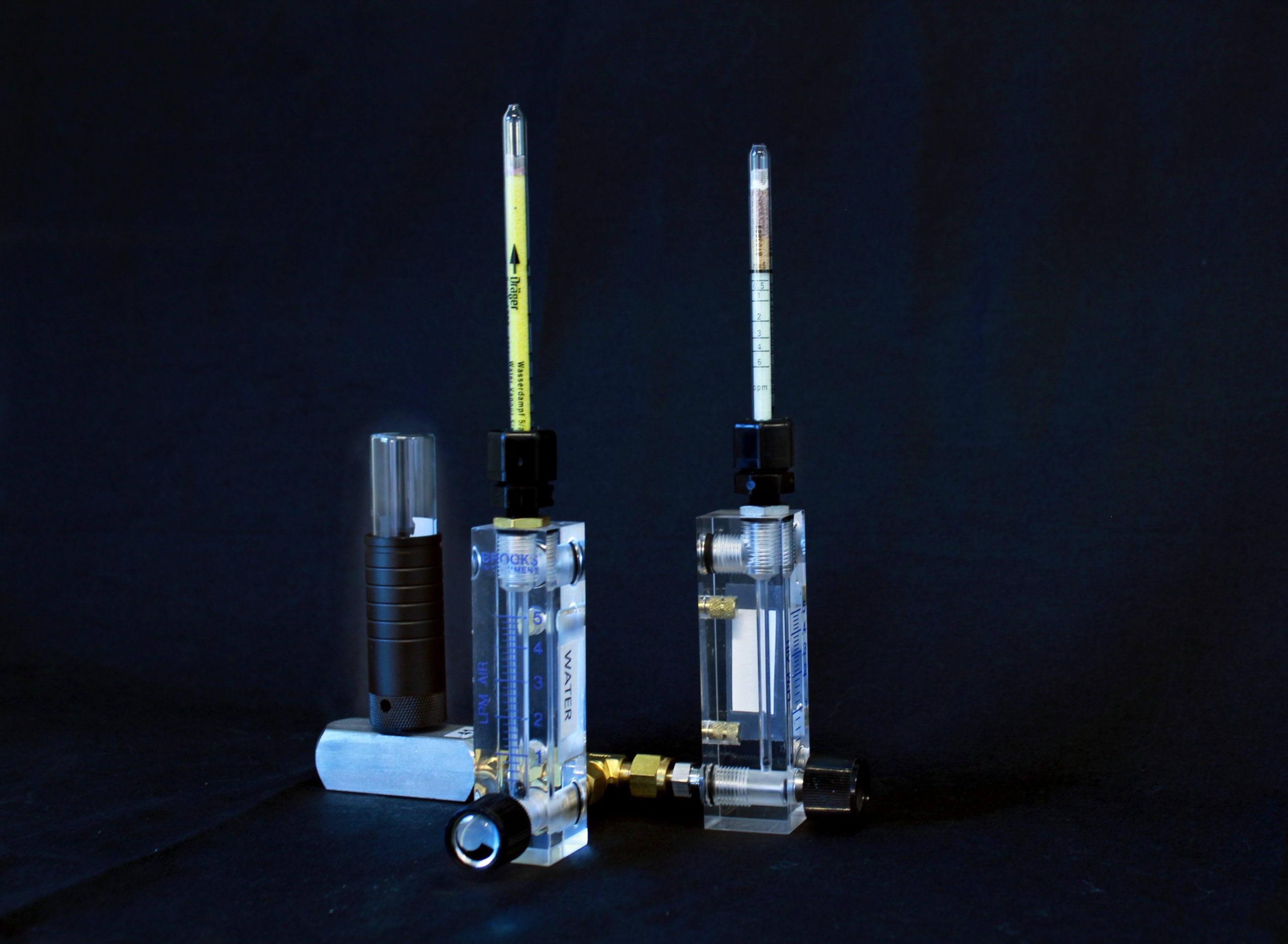 | Kit Purchase | Kit Rental |
| --- | --- |
| $225 | $25 |
Analyses Available
EIGA Doc 126-11/E N2 (C)
Medical Air USP
Federal Chemical Codex (N2)
CGA Grade B (N2)
CGA Grade A (O2)
USP 93, 99 (O2)
K6042 – Breathing Air Gas Contaminant Testing Kit
The AirCheck✓ Kit™ K6042 is designed for testing for routine gases, oil aerosol, Sulfur Dioxide, Nitrogen Dioxide, and Nitric Oxide. Meet medical breathing air specifications like FCC, USP, EIGA Doc 126-11/E N2, MIL-PRF-27401G N2 Grade A, and more.
Hardware:

1-5 LPM Flowmeter (labeled H2O)

0.1-0.5 LPM Flowmeter (labeled NOX/SO2)

¼ " .041 NPT Adaptor

Two-Piece Threaded Bottle Holder

Swagelok T with Fittings

(2) Spare Needles for Bottle Holder

Needle Replacement Tool

Spare Parts

Detector Tube Tip Breaker
Media Required:
5 a/P Detector Tube

SO2 Detector Tube

NOX Detector Tube

Source Bottle
The AirCheck✓ Kit™ K6042 is available for purchase or rental – easily customize the number and frequency of samples, and your required testing specifications via our online ordering system.