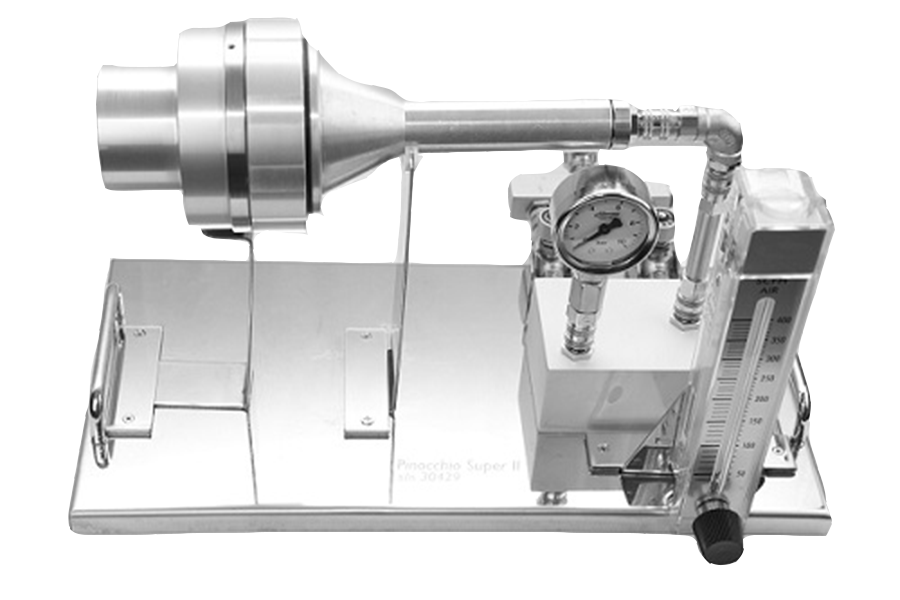 | Daily Kit Rental | Additional Day |
| --- | --- |
| $ 300 | $75 |
Microbial Identification Add-On
Packages Available
Details
Basic
$29
For low-risk use. Quantitative results only – total plate count included.
Pro
$65

For troubleshooting high-risk systems. Quantitative and qualitative results. Includes Gram's stain for all colonies and total plate count.

Micro ID
$105/ colony

Identify colonies down to genus and species. Requires Pro Package.
KX00 – Microbial Impaction Sampler
The microbial impaction sampler is available for daily rental. It connects to your compressed air/gas outlet with sterile tubing. Outlet pressure must be 60 psi or less. Unit can be disassembled for easy cleaning and autoclave sterilization. Commonly used for total aerobic plate counts. Further identification of colony forming units available.
The microbial impaction sampler is packaged to your specific testing requirements. Available for daily rental. Training videos available online. Analyses are provided by a 3rd party accredited laboratory specializing in microbial analyses. Hardware includes:
Standard Components

Pinocchio Super II
Sampling Port Pressure Gauge
Sterile Tubing
Cleaner
Misc. Spare Parts
Sampling Instructions
Carrying Case

Consumables

Sanitized Tubing
Cleaner
10 pack TSA plates
The AirCheck✓ Kit™ KX00 is available for purchase or rental – easily customize the number and frequency of samples, and your required testing specifications via our online ordering system.