The AirCheck✓™ Kit Model K902 (formerly K901) is designed to test high and low pressure compressed air systems used for breathing air applications. Test to NFPA 1989, CGA Grade D, E, L, CSA, OHSA and military/government specifications.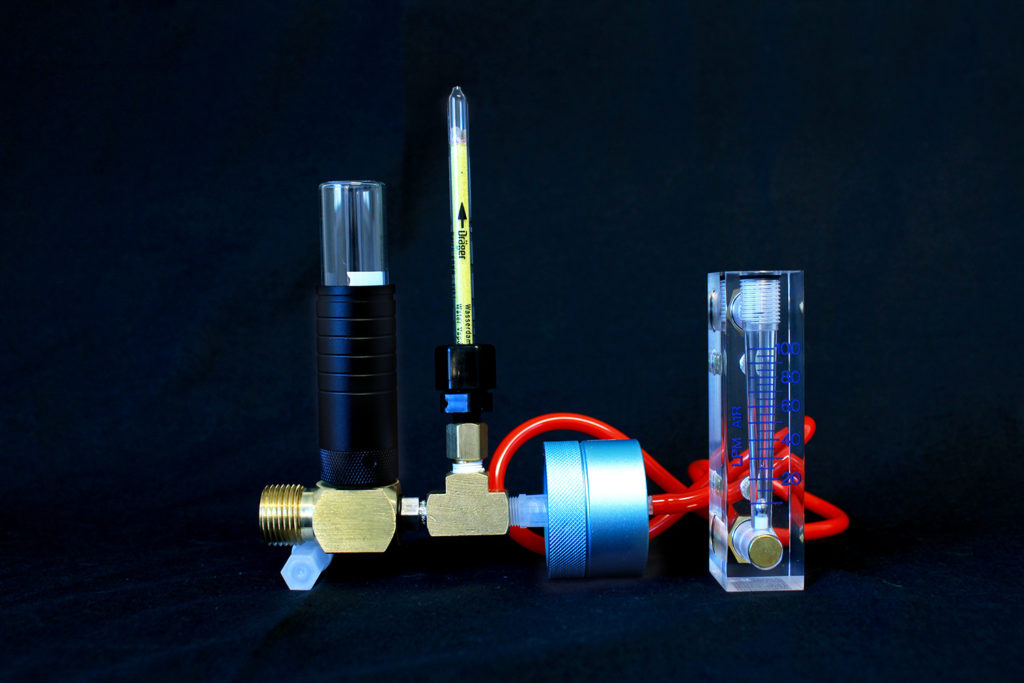 Sample for gas contaminants like CO, CO2, CH4, TVHC, oil mist, particulates, H2O and more. Samples collected using this kit are sent to Trace Analytics' analytical laboratory for analysis and reporting. The AirCheck✓™ Kit can be used for a variety of specifications. Contact Trace Analytics, LLC to discuss your specific requirements. Sampling media is customized per your air quality testing needs.
Trace Analytics is an analytical chemistry laboratory accredited to ISO 17025 by A2LA.