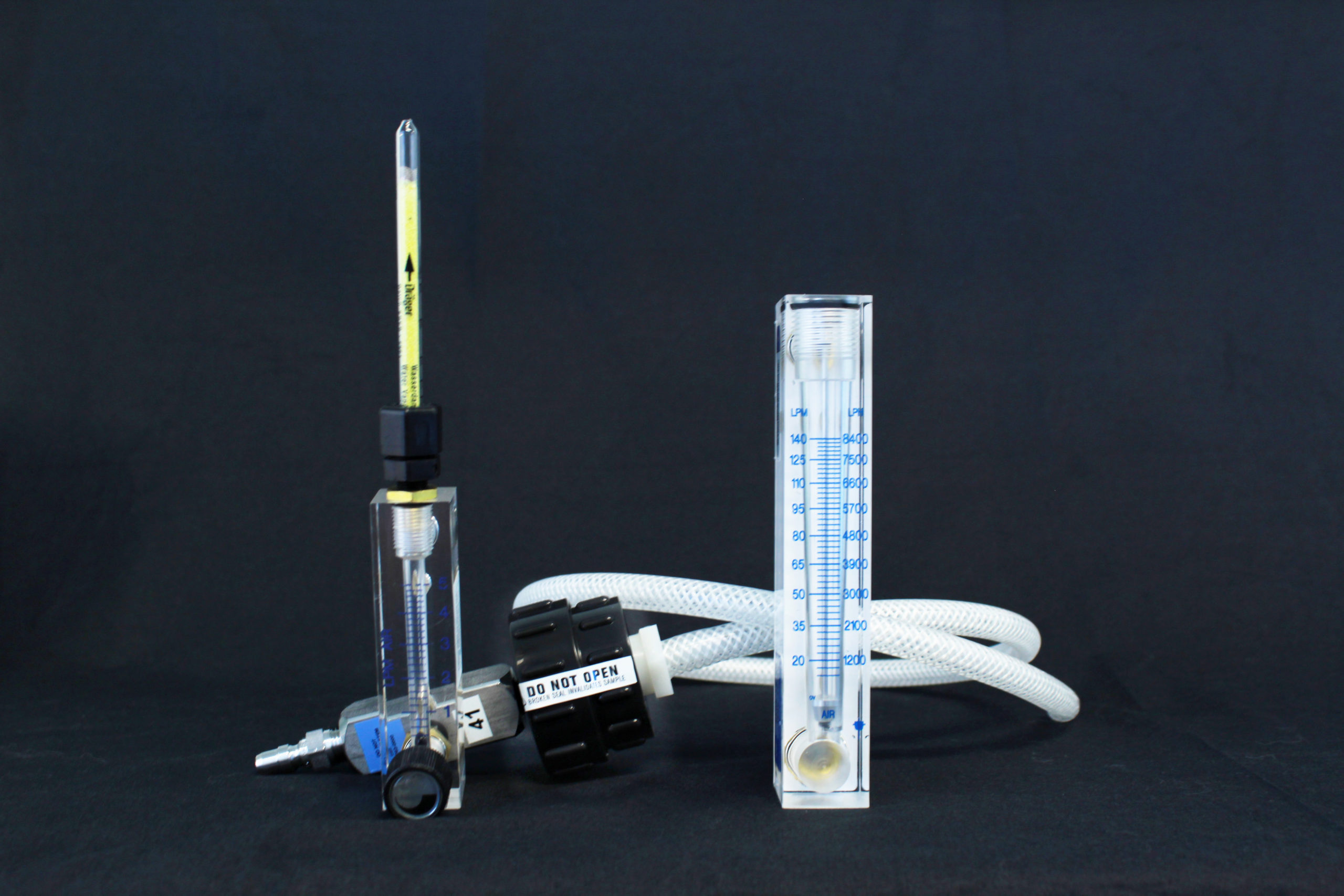 | Kit Purchase | Kit Rental |
| --- | --- |
| $499 | $50 |
Analysis Packages
Basic
Value
Pro
$180
$255
$330

Low Risk Applications
1 day report turnaround

Low risk use and tight deadlines

Medium-Low Risk Applications
3-5 days report turnaround

General audit and quality needs

High Risk Applications
3-5 days report turnaround

Comprehensive Resuts: Total Oil Reported
K810 – AirCheck✓ Kit™ for Particles, Water, and Oil
AirCheck✓ Kit™ Model K810 is Trace's solution to affordable testing per ISO 8573-1:2010, Food Grade Air, Critical Process Air, or your custom specifications. The K810 kit allows for sampling of particles, water and oil for any critical air use. Food Grade Air Testing, pharmaceutical, medical device, and electronics are just a few examples of critical air use. If you require clean air for your manufacturing process K810 is the kit for you.
Sampling kit packaged to your specific requirements. Training videos available online. Hardware includes:
Standard Items

NPT Female Adaptor, 2 ea.
Tube Flowmeter
Filter Flowmeter
Tubing
Tube Holder, 4 ea.
Detector Tube Tip Breaker
Misc. Spare Parts
Cleaner, 1 bottle
Sampling Instructions

Optional Items

Calibrated NIST Traceable Flowmeters
Sampling Tubing – Particle Free
Data Package

Media Required:

47mm filter

5 & 20 a/P Detector Tube

Charcoal Tube
The AirCheck✓ Kit™ K810 is available for purchase or rental – easily customize the number and frequency of samples, and your required testing specifications via our online ordering system.